CFMS Welcomes New Choir Director
Mr. Leo Zigmond, 22, was hired as the new choir teacher for Chagrin Falls middle and high school. Along with teaching choir, Zigmond also teaches a songwriting class, which helps aspiring singers and songwriters. In addition, he teaches AP music theory, which allows students to understand the math and construction behind the making of music. 
 Music has been a big part of Mr. Zigmond´s life since he was a kid, which is what led him to pursue it.  "My parents were both artists, and music was always playing in my house," said Zigmond. 
Starting in the second grade, Mr. Zigmond joined choir.  Then in middle school, he joined band and started piano lessons.  He later went on to graduate from Baldwin Wallace University with a degree in music education.  Mr. Zigmond´s advice to students is find what you love and stick with it, which is how he ended up here in Chagrin.
One thing Mr. Zigmond emphasizes is how important putting in the effort is: "I had a math teacher in 5th and 6th grade that really showed me how to care for your students.  In the comments section of the report card, he would write a paragraph for you instead of just saying Good Job, which was really inspiring." 
Whether you´re a teacher or student, it is always important to be the best person you can be.  You never know how you might change someone´s life just by making an effort.  Mr. Zigmond says he wants to inspire his students like his teacher did so that they feel they are capable.     
When it comes to teaching, Mr. Zigmond's opinion is quite clear. As he said himself, "Remember you are always a teacher first and a musician second. I am a musician, but I do this job because of my students." This opinion has shaped how he teaches and views his students. 
Ivy Levey, A 7th grader in CFMS choir says, "Mr. Zigmond is a great teacher, and he always finds ways to make classes special. Choir is always super fun! Mr. Z is a cool pepper!"  Mr. Zigmond´s outlook on teaching has a positive effect on his students.  It inspires them to work hard.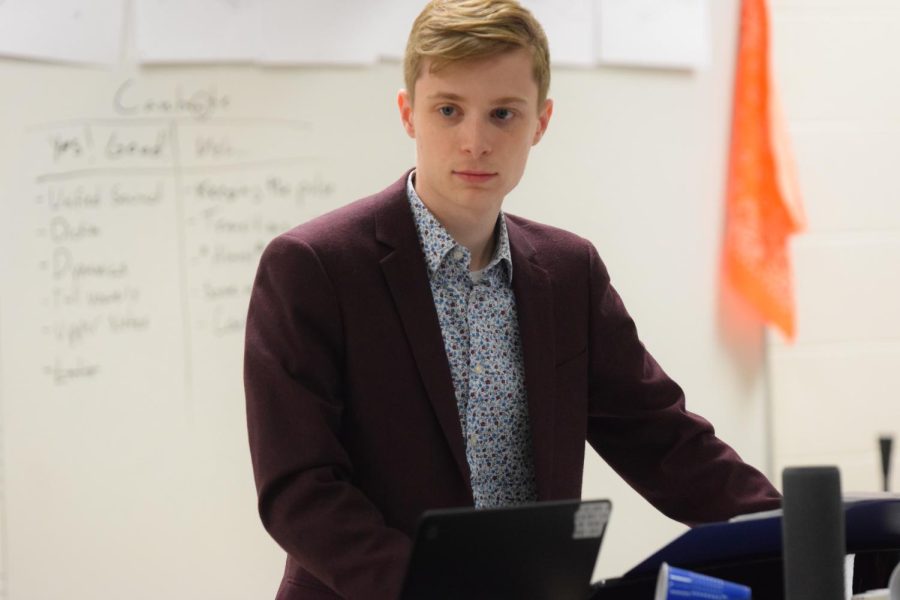 Seventh-grader Paige Morrison said, "Mr. Z is so fun! He picks the best songs and is a great teacher." It is clear Mr. Zigmond enjoys being with these students, and they enjoy being with him. 
Mr. Zigmond's students, however, seem to have made an even larger impact on him. "Being a teacher has taught me to become a lot more empathetic, a lot more sensitive, and has helped me understand how to help and care for others."      
Even though Mr. Zigmond has only been teaching at Chagrin for a few months, his level of dedication and kindness toward his students is clear.  Mr. Zigmond is an example of why you should chase your dreams and that it is important to never lose sight of what you love to do.  He has already made a big impact on Chagrin's middle and high school and will continue to do so as long as he teaches here.