2020-2021 Staff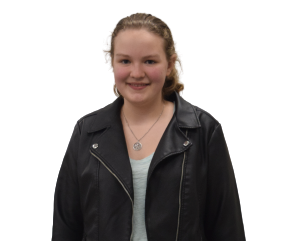 Writer
Fraya Brattebo is a journalist for the Tiger Tales newspaper and an involved student at Chagrin Falls Middle School. At school Fraya is a member of Power of the Pen, Student Council, Speech and Debate, Band, Pops Choir, and Mock...
Photographer, Video Editor
Frankie Ashkettle is an 8th grader at Chagrin Fall Middle School. She likes to do the musical theater and to sing. Frankie takes photos and does visual media for the Middle school newspaper.