Humans of Chagrin: Casey Verderber
"Right now, I am currently training for volleyball with Nick Rhode. I would describe myself as pretty radical and pretty hilarious. I don't believe I can express my political Ideology, so I will keep that to myself. I am also quite honored to be a Human of Chagrin Falls," said Casey Verderber.
About the Contributors
Quinn Purnhagen, Comic Creator
Quinn is the comic book creator of the newspaper. He has read comics for many years, and wants to go into the field professionally. He draws a lot in his...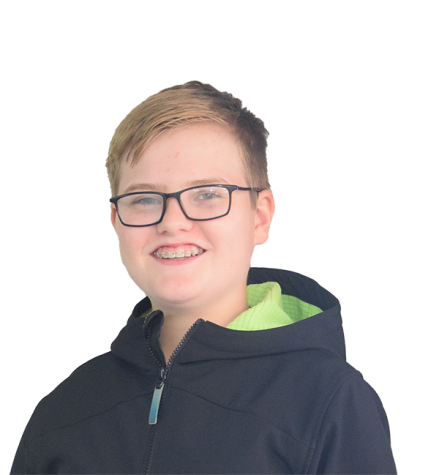 James Wilkinson, Reporter, Photographer
James Wilkinson is thirteen years old and an avid writer. James lived in Switzerland and England for nine years before moving to America five years ago....