Students Enjoy Time With Their Families on Family First Night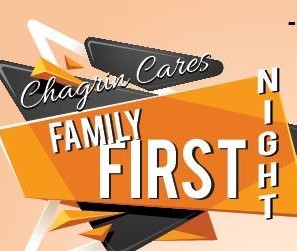 On Monday, November 4th, Chagrin Falls had "Family First Night", a night to spend time with family. There is no homework or school activities on Family First Night.
So, the Tiger Tales newspaper had us find out what students did with family on a special night.
Many children have had meals with family members, like parents, siblings, and even grandparents! "I had dinner with my grandma," said Lauren Brownell, a 7th Grade student at CFMS. "I went out to eat with my family at Don Ramon's," said Abe Thurman, a 7th grader.
Other people did more, furry activities! Elizabeth Hamerstone said she went to an animal shelter with her family. "I liked seeing the cats!" Hamerstone told us.
Overall, Family First Night is important to let families bond together, and it saves students from a night of homework!