Mila Gresh takes first place at CVC cross country meet
Eighth grader Mila Gresh took first place, as she ran a 12:55 minute 2-mile at the CVC match at Orange on Saturday, October 5.
While she has placed in the top three before, Gresh believed this was her best run of all time.
"In the actual race, I felt pretty good because I was by Maggie Oliver because she is a really good runner and wins a lot of meets. I feel like I had a good start. As I was sprinting past, I felt like the two girls were going to pass me up," said Gresh.
Gresh plans to continue her cross country career at the high school level.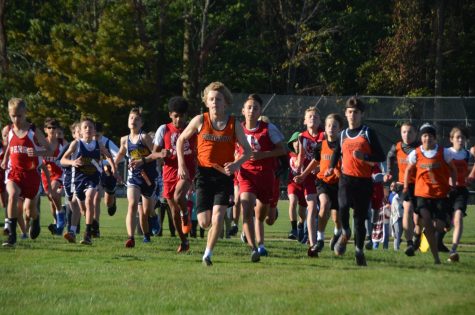 Sid Austin, Bella Radomsky, Lindsay Schumacher, and Maggie Oliver also placed at the meet.