!Vamos de Compras!
Senora Aranavage and her 8th-grade class created authentic Mexican products, in preparation for a project that culminated with a representation of a traditional "Mercado," or Spanish market. Spanish teacher Mrs. Kathleen Aranavage guided her students on how to effectively buy, sell, and bargain in Spanish.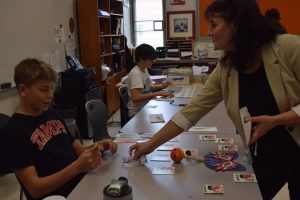 Aranavage said, "I've taken a survey at the end of each year to ask [my students] what their favorite activities were [during Spanish class]." Following this survey, the results showed just how much the Spanish students enjoyed the Mercado project because of how fun it was. This tied in with what she later said about how she always is wanting to give grades in the most fun way possible.
Coming from Spanish student Jake Vasko, "[the Mercado] is a good way to develop speaking and vocabulary skills." Vasko later said how he will attempt to use these skills if ever visiting a Spanish-speaking market.
Market vendor, Megan Shisila was asked what her favorite part of the lesson to which she responded, "I liked when we were able to make our items, and how much creativity and time went into the project."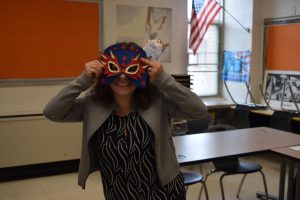 Overall students and teachers were surprised at how much effort went into the Mercado, and how well it turned out. After being in the classroom the students thoroughly enjoyed this project, and will continue to use their language skills in the future.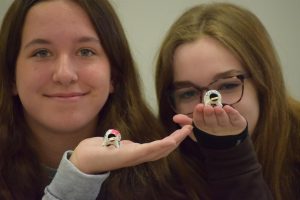 Photo Gallery of the Mercado Prep by Harper Stewart
Photo Gallery by Jake Benzel, Kelan Byrne, and Rob Quinn
Photo Gallery by El Tallman