First Annual Global Trivia Competition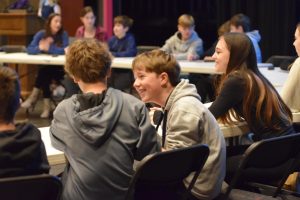 On February 14th and 17th, the 7th and 8th graders set off to compete in the first annual global trivia competition at CFMS.
Senora Aranvage, Senora Campbell, Brigitte Edwards and Dylan Matta collaborated to organize and host this competition. This contest helped promote friendly competition and had questions that ranged across different subjects and cultures. Questions covered math, English, history, and language, all questions were chosen based on what our students were learning.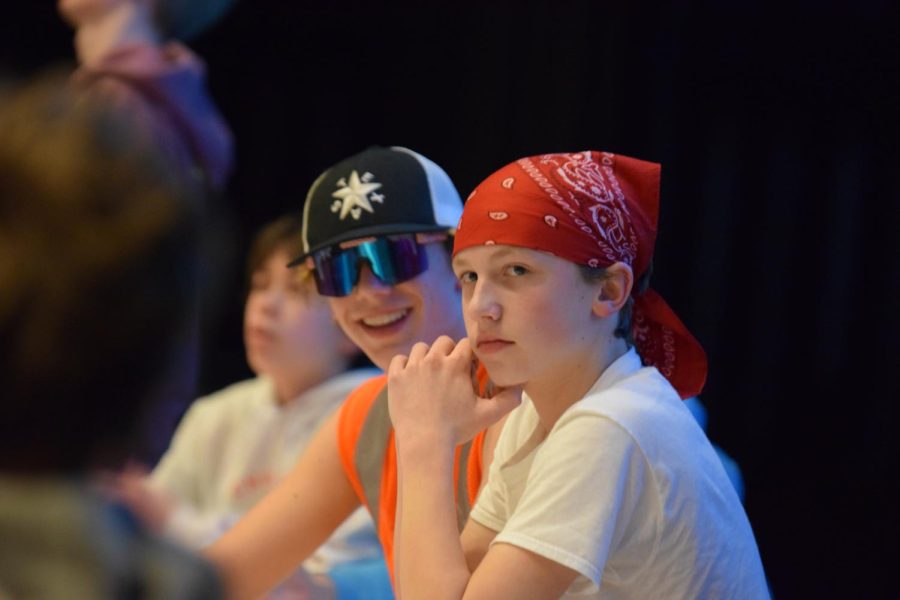 "Dylan and I worked very hard to create this event, it started as a small idea, working countless hours to organize a fun and educational event for future 8th and 7th graders," said Brigitte Edwards, 8th-grade co-host.
Students who did not take part in organizing the contest still had an enjoyable experience.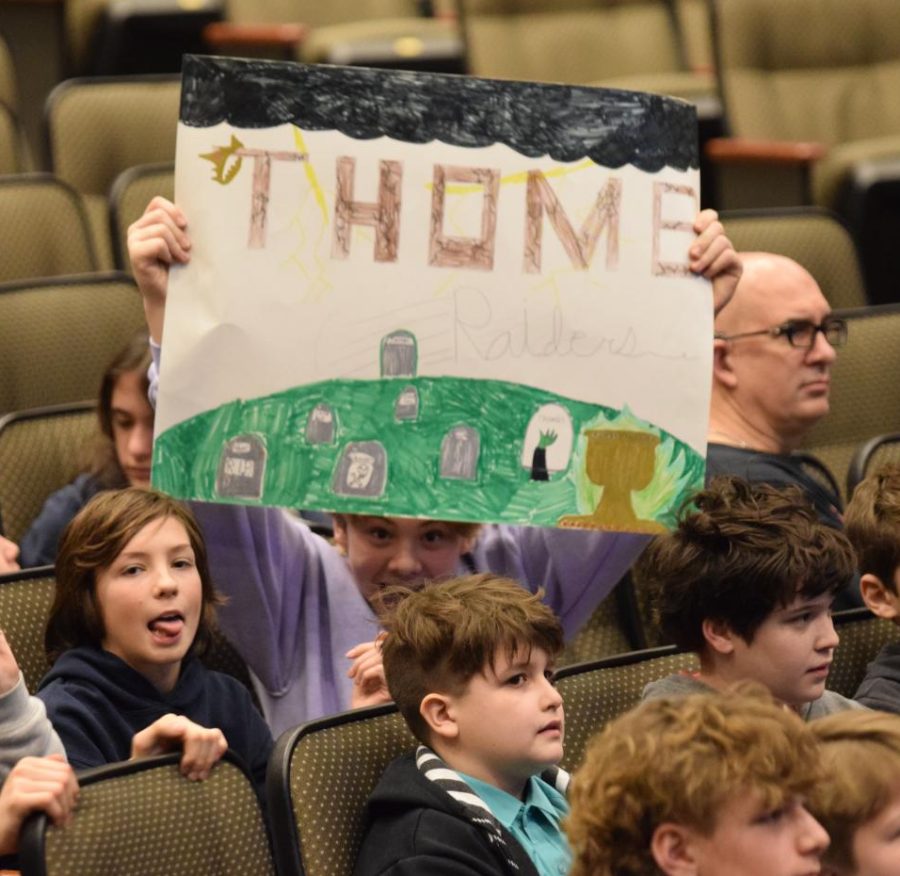 "It was a lot of fun and challenged my critical thinking," said Colin Struk-Marn, competitor, and student of winning 8th-grade class.
While the competitors enjoyed the experience, the audience members stayed engaged with the exciting competition as well.
"I liked seeing everyone work together and the sportsmanship from each team. Mainly how everyone was supporting each other," said seventh-grade spectator Mackenzie Huckabey.
"The idea for this competition came from Brigitte Edwards and Dylan Matta, two incredibly creative, hard-working, and task-oriented students! This activity will become a tradition at CFMS due to their vision of creating a fun competition that would involve everyone in their advisories and could meet the goals of the Spanish Club to promote academics and global citizenship," said Senora Kathleen Aranavage, 8th grade Spanish teacher and organizer.
The competition was just as engaging for the teachers as it was for the students.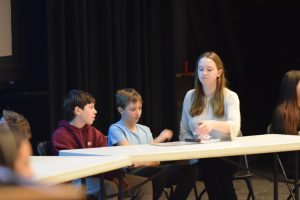 "The Global Trivia Showdown was a friendly competition that was fun and engaging for all those involved. I was impressed by all the contestants' knowledge as well as their peers in the audience who cheered on their representatives on stage. I am looking forward to seeing this competition evolve and grow each year as we help learners discover the importance of global citizenship and promote academics in a creative way," said seventh-grade Spanish Senorita Brooke Campbell.
Congratulations to Mr. Volk's homeroom and Mrs. Valletta's class for taking first place.
We hope to continue this competition at CFMS for years to come!