Annie Jr. Coming to Chagrin
Based on the comic strip and adapted by Thomas Meehan, Charles Strouse, and Martin Charnin, Annie Jr. tells a story about a spunky Depression-Era orphan on a mission to find her parents, directed by Patricia Haynish.
The first performance is Nov. 11th at the Chagrin Falls Intermediate school at 7 pm. Other performances will be hosted on Nov. 12 at 2 pm, and Nov. 13 at 2 pm. Ticket prices are $12 for adults and $9 for students.
Annie Jr. will be starring our very own Intermediate and Middle School students: Izzy Igoe as Molly, Scarlett Bellan as Kate, Katelynn Mooney as Tessie, Emma Uehlinger as July, Charlie Bird as Duffy, Morgan Graves as Miss Hannigan, Henrik Nystrom and Kian Rickert as Bundles and Bumbles McCloskey, Dimitri Kosteas as Sandy, Milo Quintin as Drake, Laura Gross as Cecille, Anna Kirsch as Mrs. Geer, Penny Hatch as Mrs. Pugh, Durham Freese as Rooster, Emmy Allen as Lily, and last but not least, Charlotte McMullen as Louise Howe.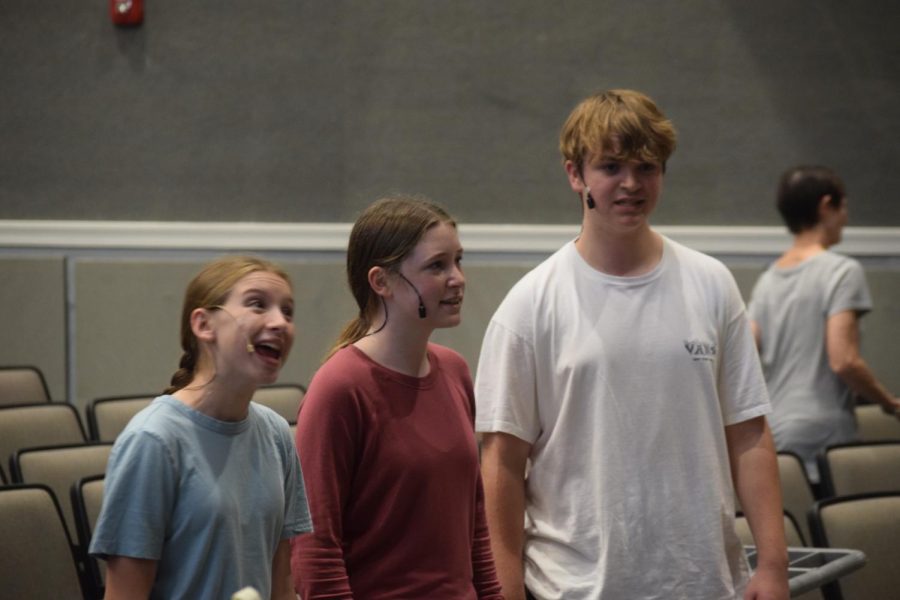 Seventh-grader Sedona Bundy has been involved in various theater productions over the years but this is her first time under Haynish's direction. "I think Annie is special because you get to hang out with your friends and meet new ones. In the production, you experience learning, embarrassing moments and fun. If someone asked me if they should do it, I would definitely recommend it," said Bundy.
Seventh-grader Emily Allen, who plays Lily, has enjoyed working on the show. She said, "Well, Annie is just a fun show. I'm having a fun time, and I think others are too. I'm excited to be in it, and I think people will really enjoy it."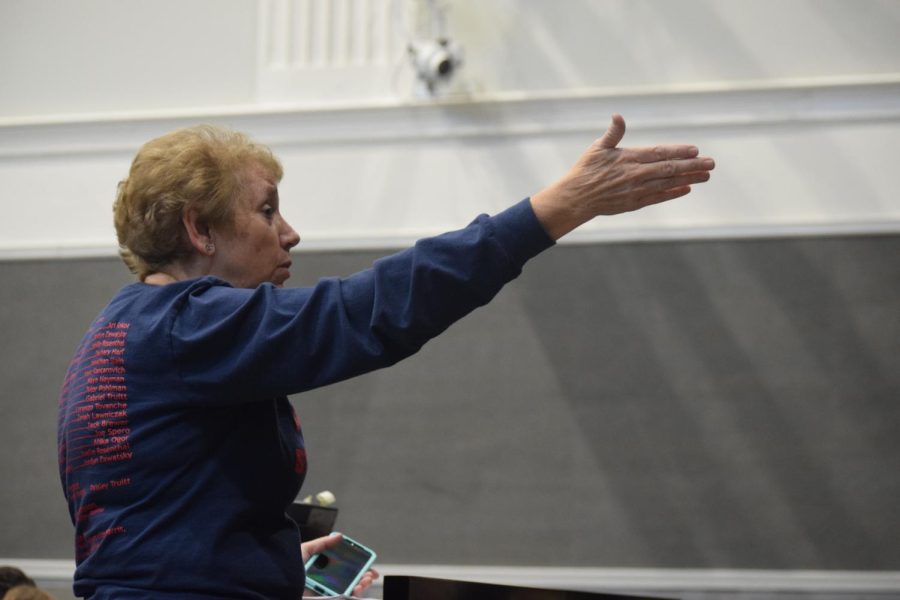 Haynish believes that Annie's message is especially important in today's world. "Having and holding hope and optimism through life's journey, no matter what the circumstances, is what Annie is all about. The community will have the opportunity to co
me and see 70 intermediate and middle school students perform a version of the long-running Broadway hit which won seven Tony awards including Best Musical," said Haynish.
The production will feature Kenston students as well: Zoe LeFeber as Pepper, Brooke Carlson as Annie, Zach Radefeld as President Roosevelt, Georgia LeFeber as Annette, Will Tuner as Oliver Warbucks, and Jack Zaranec as Bert Healy.