Middle School Welcomes New Support Staff Member
Mrs. Meredith Beesing was brought on to the CFMS team to assist students in classrooms, facilitate study halls, monitor lunch and recess, and help the faculty, students, and staff.
She lives in Twinsburg, Ohio, and has been teaching at CFMS since August 30th. She said her favorite thing at Chagrin is the community and the commitment of the students and staff members at the school.
She was born and raised in Stow, Ohio, until she moved to Virginia after finishing college to pursue her teaching dreams. She taught 4th grade, then moved on to the director of communications at a small private school.
Beesing has many hobbies and passions. A handful of these include cooking, reading, watching scary movies, painting, and cross-stitching. Beesing's favorite place to go is the beach. Previously she lived in Suffolk, Virginia, which was right near the water. She stated that someone she looks up to is likely her best friend Lucy, who lives in Columbus, and lives each day like it's her last.
Her favorite season is fall, as in it is her birthday, anniversary, husband's birthday, Thanksgiving, and of course, football season.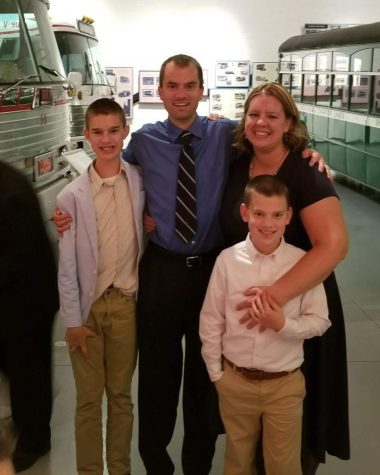 She advised that "time is the most valuable currency and it is the one thing you can never get back." She loves spending her time with her two kids, David and Cameron, hiking with her dog, going out to eat with her husband, and watching and playing sports.
Overall, Mrs. Beesing is a caring and helpful person to come to if you ever need anything.