Strasshofer's Students Strive for Success
Teaching history for 7th grade, Mr. John Strasshofer is a great addition to the CFMS community.
Strasshofer took over for former Chagrin Falls Social Studies teacher Mr. Larry Richmond when he retired earlier this school year.
He went to college at Kent State University and student taught at Stow Munroe Falls High School. He was drawn to teaching history because of his "cool" seventh-grade history teacher. Strasshofer studied to become a social studies teacher because he "really liked history as a kid and loves to work with kids."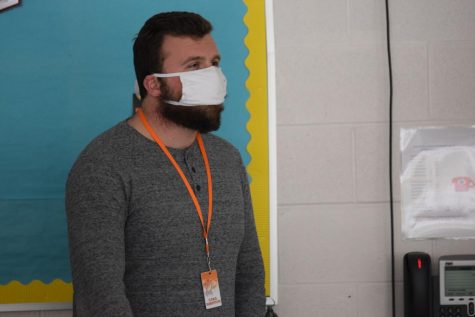 Greece is Mr.Strasshofer's favorite subject to teach; he has loved ancient Greece since 7th grade when he learned about it in school and was intrigued by his father's collection of objects celebrating that time period. 
Mr. S has a very clear vision for his classroom. He hopes for his students to learn a little bit about history every day while keeping a relaxed and involved classroom. 
A typical day for Mr.S starts off with showing up at 7:15 am, getting set up for the day, spending free periods grading, finding documentaries to watch during his lunch period or to show his class. Mr. Strasshofer explains that the best part of teaching is that he is never bored because each student is different.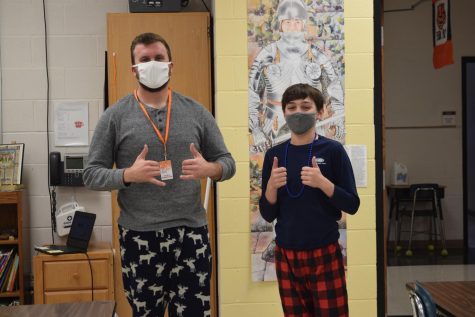 Spanish Teacher Brooke Campbell said "Mr. S does a great job collaborating by coming to team meetings with a fresh perspective. He also does a great job asking questions while being open to feedback."
One of his students, Brook Medhurst, said that the environment of his classroom is "kind and welcoming". Medhurst likes his style of teaching and how he gives the students more freedom. "Since Mr. Strasshofer became my teacher, I have learned more and at a faster pace," said Medhurst. 
Outside of the classroom, Strasshofer is a huge sports fan, and he plays rugby for the Cleveland Crusaders. Strasshofer also loves to cook and play hockey in his free time.